Never Happens? Happens Website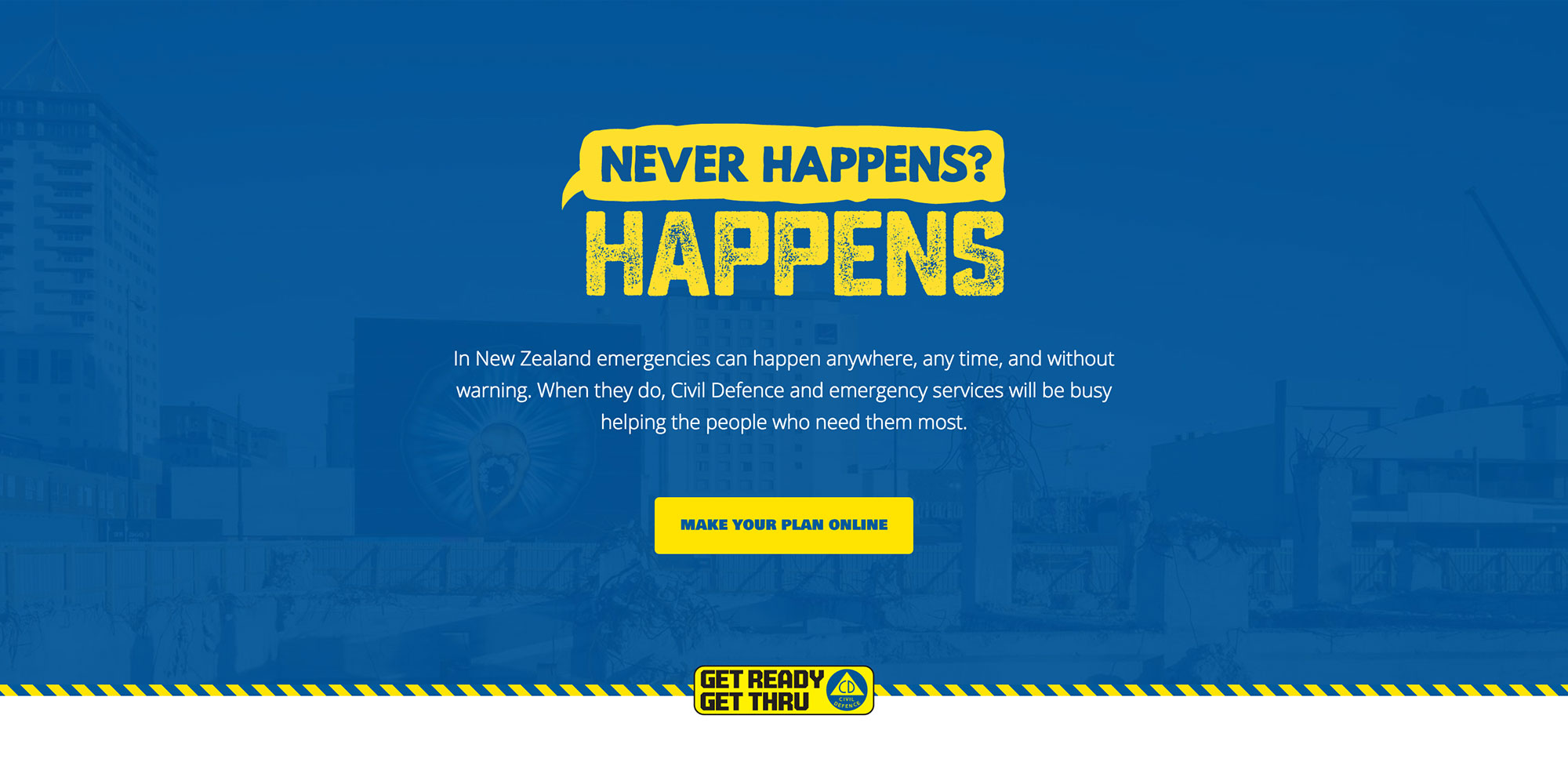 A project by Capiche Design for the Ministry of Civil Defence and Emergency Management to help prepare New Zealanders for emergency situations.
Includes an AngularJS app to create a personal plan of what to do in the event of an emergency and people that need to be contacted.